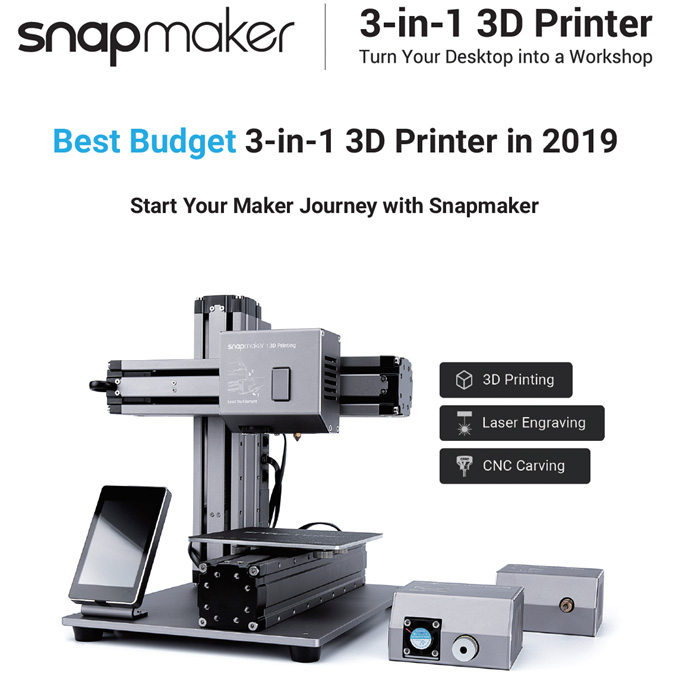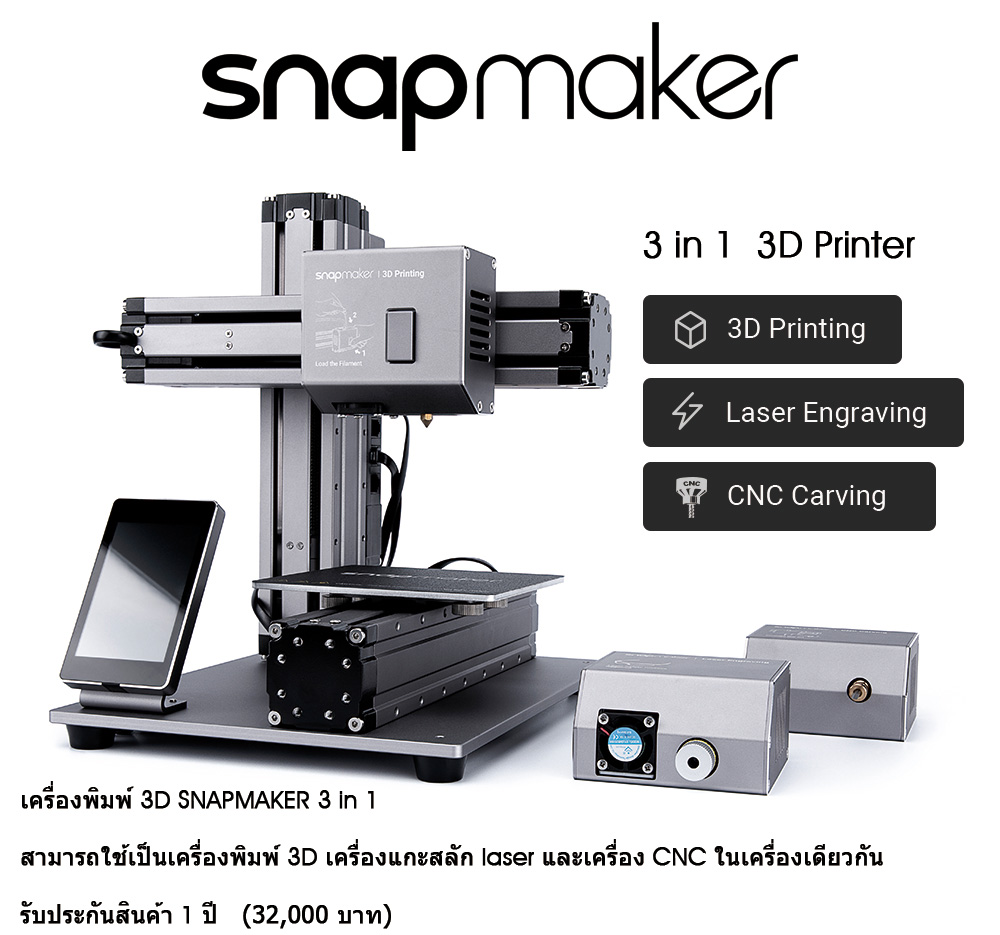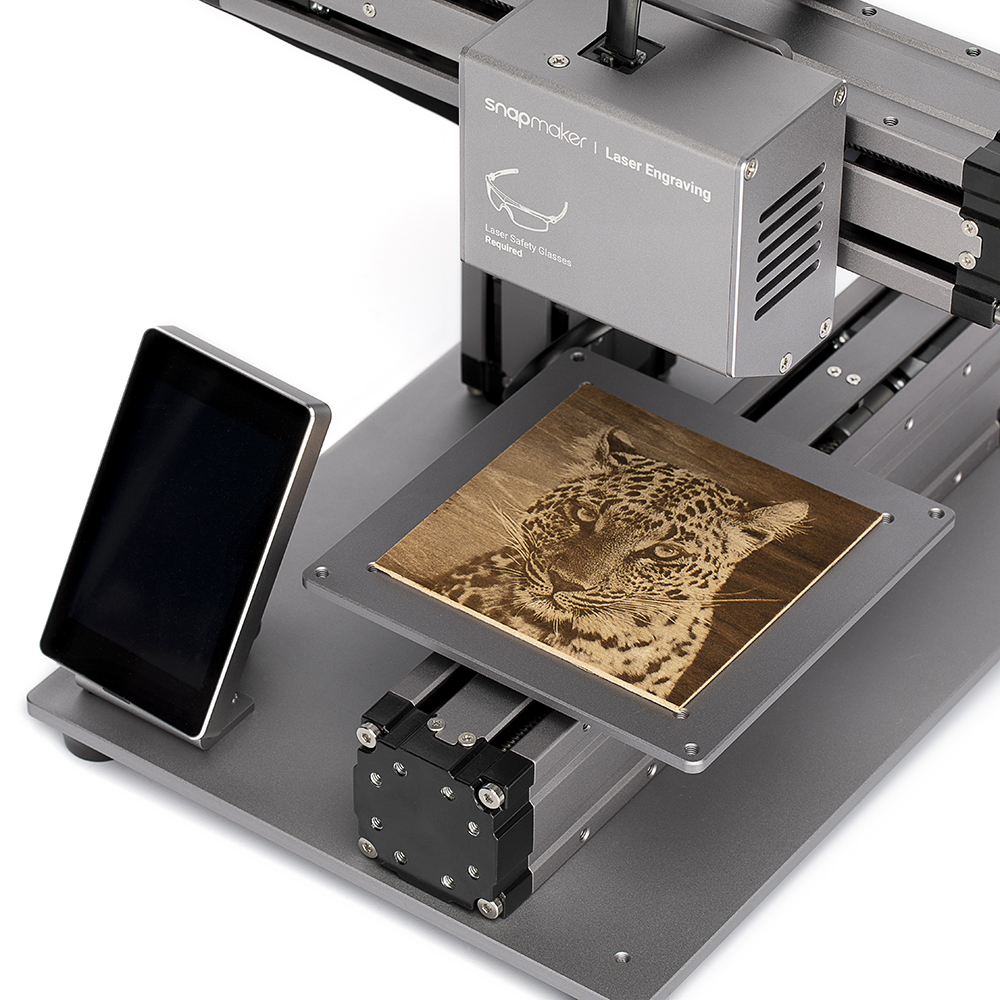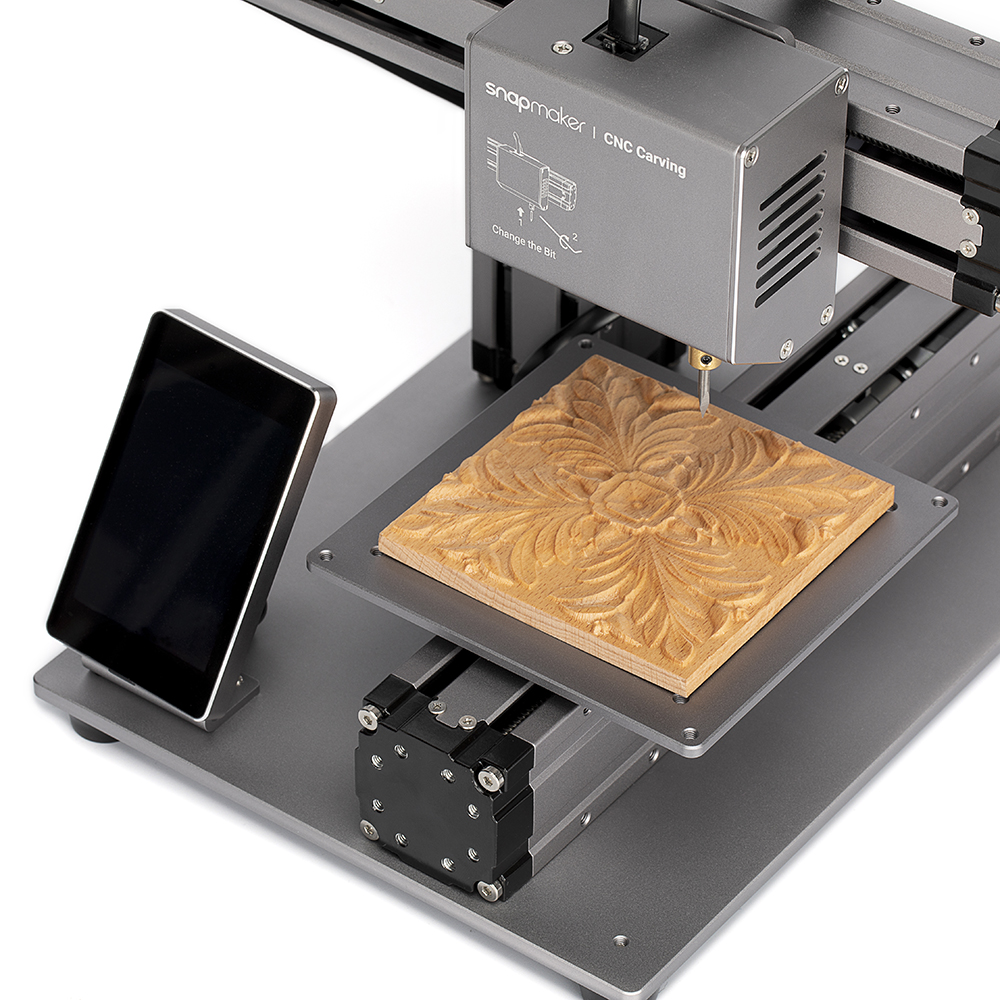 3D PRINTING SPEC
Heated Bed up to 80 C
Build Volume 125 x 125 x 125 mm
Print Head Travel SPeed Up to 100 mm/s
Nozzle Diameter 0.4 mm
Nozzle Temperature up to 250 C
Layer Resolution 50-300 microns
Supported Materials Non-Proprietary 1.75 mm PLA, ABS, etc.
Non-supported Materials Alumide graphite, etc.
Software Snapmaker, Cura, Simplify 3D, Slic3r
Supported File Types STL, OBJ
LASER ENGRAVING SPEC
Work Area 125 x 125 mm
Laser Power 200 mW
Wavelength 405 nm
Safety Class 3B
Supported Materials Wood bamboo, leather,plastic,paper,non-transparent acrylic
Non-supported Material Metal, glass, gem,transparent material,reflective material,etc.
Supported File Types SVG,JPEG, PNG,etc.
CNC CARVING SPEC
Work Area 90 x 90 x 50 mm
Shank Diameter 3.175 mm
Spindle Speed 19,000 rpm
Supported Materials Wood, acrylic,PCB, carbon fiber sheet, jade
Non-Supported Materials Metal, Glass, Gem
Support files type SVG, STEP,IGES,IGS, DWG, DXF.
The Snapmaker 3-in-1 fabricator is a fantastic machine for a family to start their 3D printing adventure. Because of its modular design and the availability of other fabrication systems at purchase, your family can learn 3D printing, laser etching, and CNC milling all from one machine. With 3 interchangeable functional modules, easily turn the 3D printer into a CNC carver or a laser engraver, you have a variety of tools to help you take creation to a new level
BASIC SPEC
Color Touchscreen 3.5 inch
Height 335 mm
Depth 289 mm
Width 272 mm
Frame material Aluminum Alloys
File Transfer USB Disk, USB Cable
Power 110-240 Vac
Supported OS macOS, Window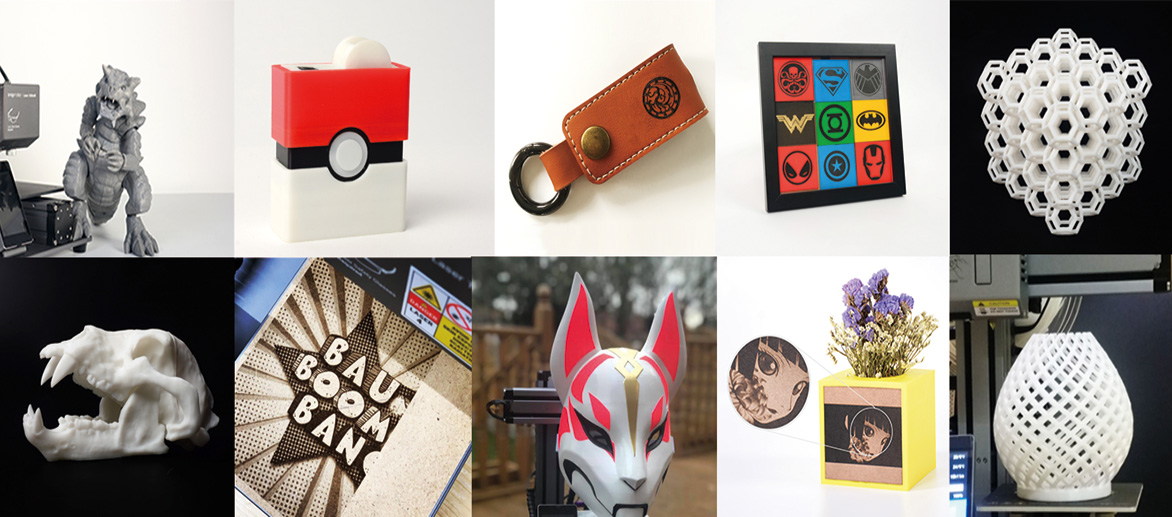 What can you create?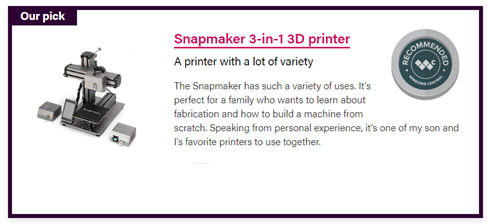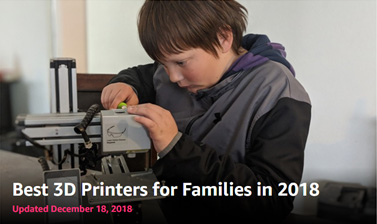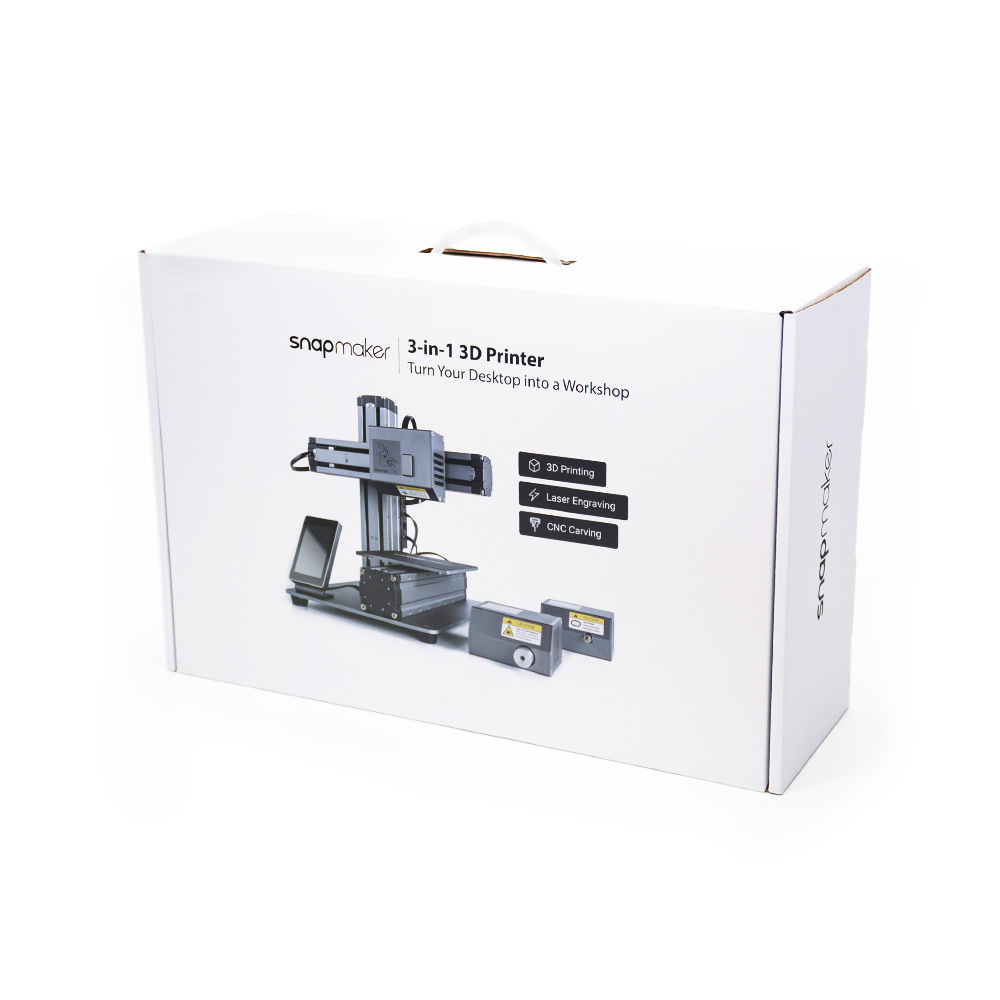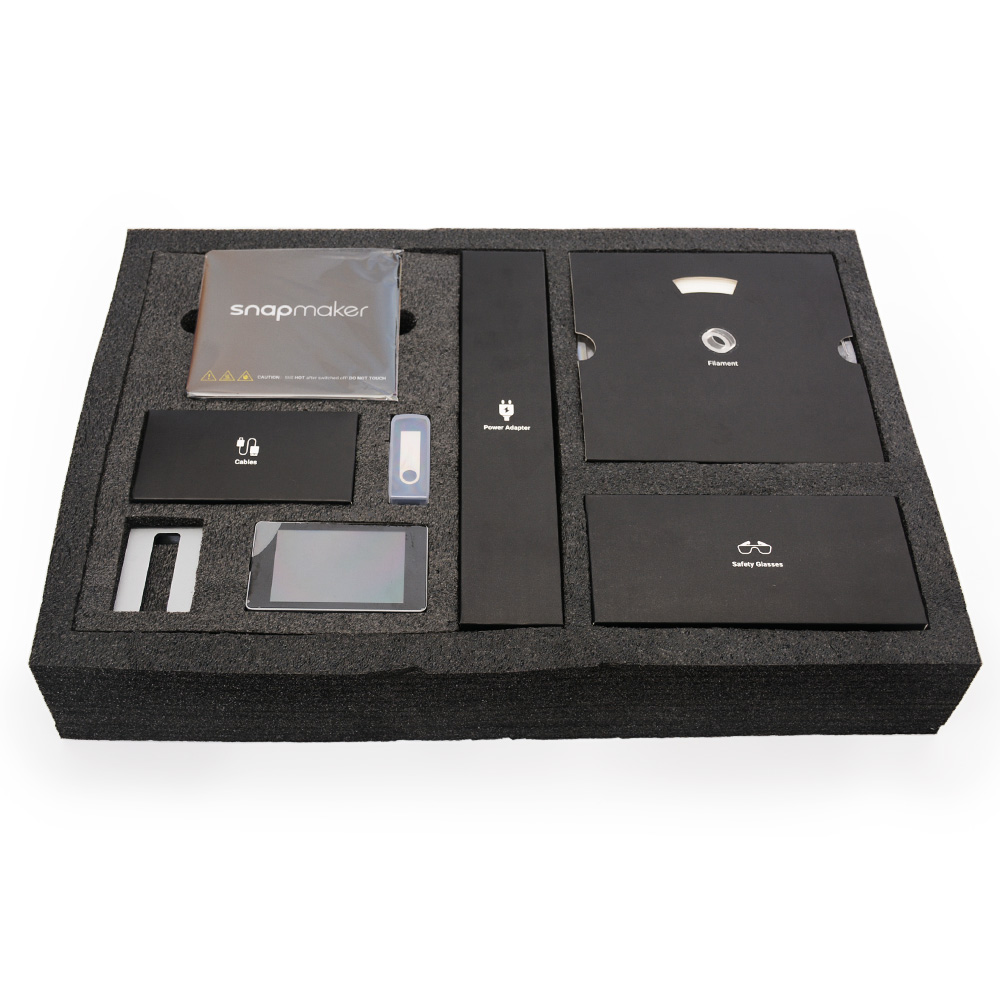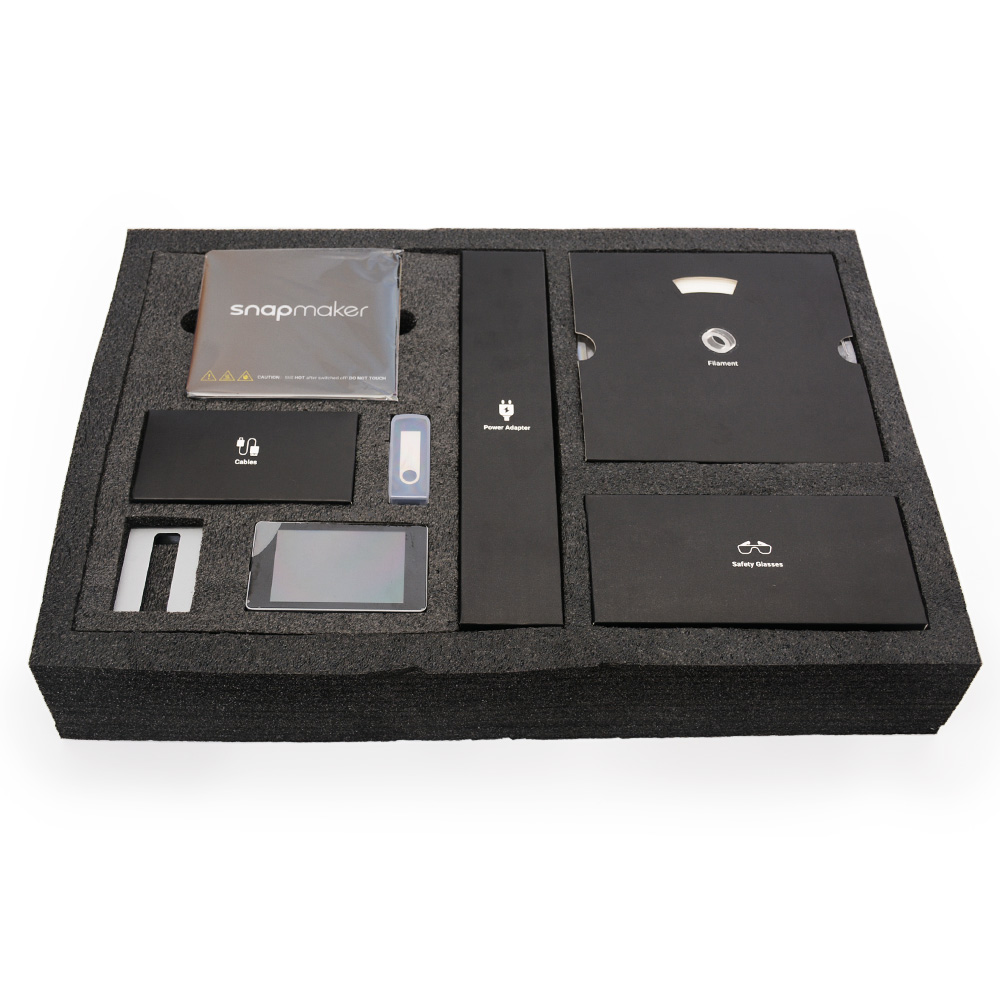 IN THE BOX